Sanofi- CoRe Conversation: Deciding If You're Camp Ready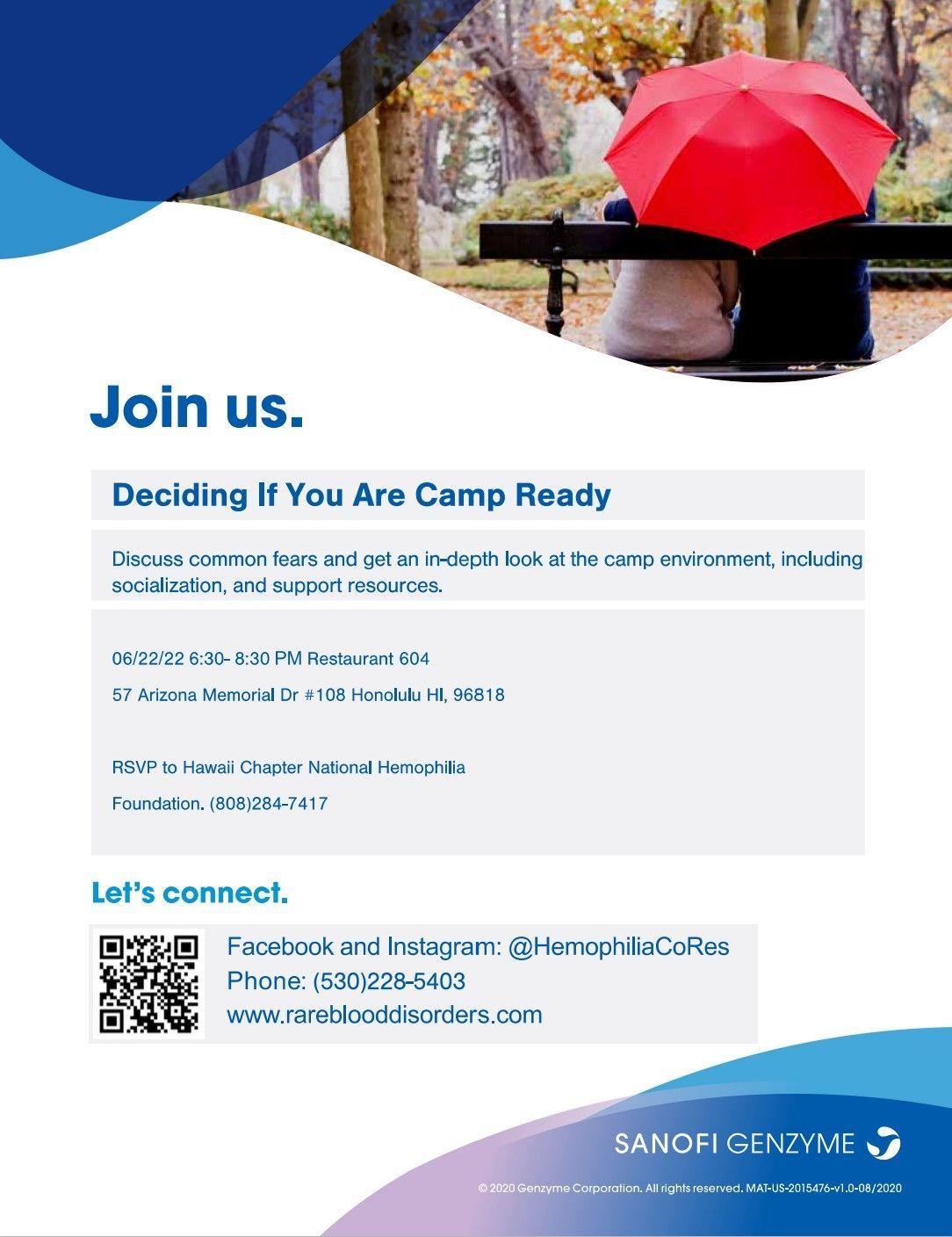 When we think about sending our children to camp, many of us wonder, "Is he ready to be on his own? Will she have friends? Will he infuse on schedule? Who will look out for her? What happens if…?" We'll discuss these common fears and provide an in-depth look at the camp environment,
including key elements such as socialization, self-advocacy, and support resources.