Mental Health Series Pt 3: PTSD In Chronic Conditions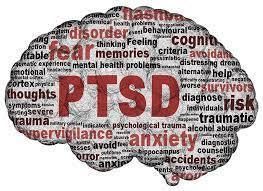 Join us for Part 3 of the Mental Health Series hosted by Mosi Williams!
"The Mayo Clinic defines Post-Traumatic Stress Disorder (PTSD) as a mental health condition that's triggered by a terrifying event- either experiencing it or witnessing it. Most people who go through traumatic events may have temporary difficulty adjusting and coping, but with time and good self-care, they can get better. In this workshop, we will explore the multilayers of PTSD, especially newer research showing how having a chronic health condition can lead to PTSD, not just a trigger one time traumatic event. This workshop will also help define PTSD, understanding it's effects on self, relationships, family, friends, and work."