Virtual Community Voices 2020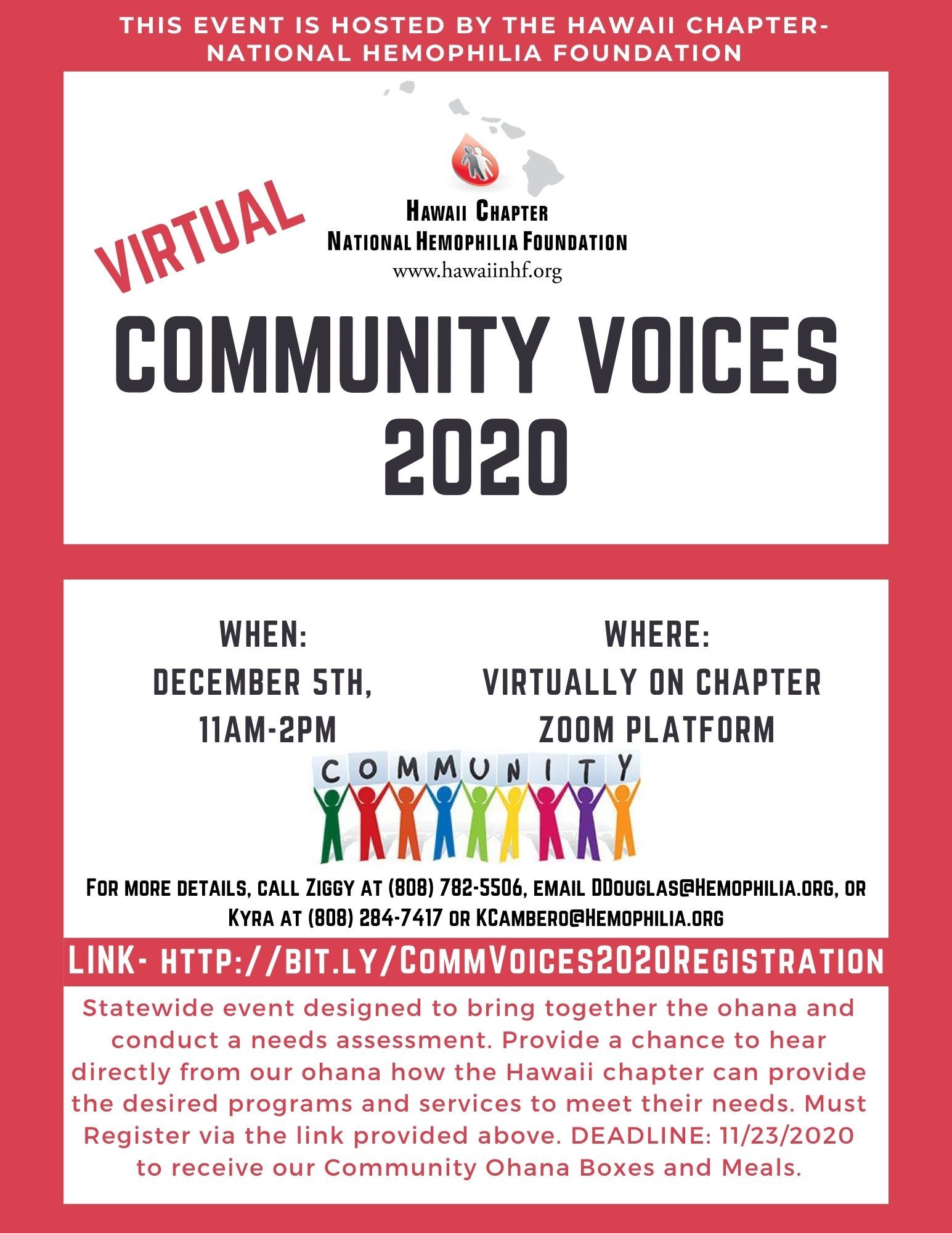 Statewide event designed to bring together the ohana as one group, and conduct a needs assessment. Provide a chance speak directly to the Hawaii chapter and our industry partners on how we can provide the desired programs and services to meet their needs.
More information and Registrations open October 1, 2020.