"LETS TALK" w/Believe Limited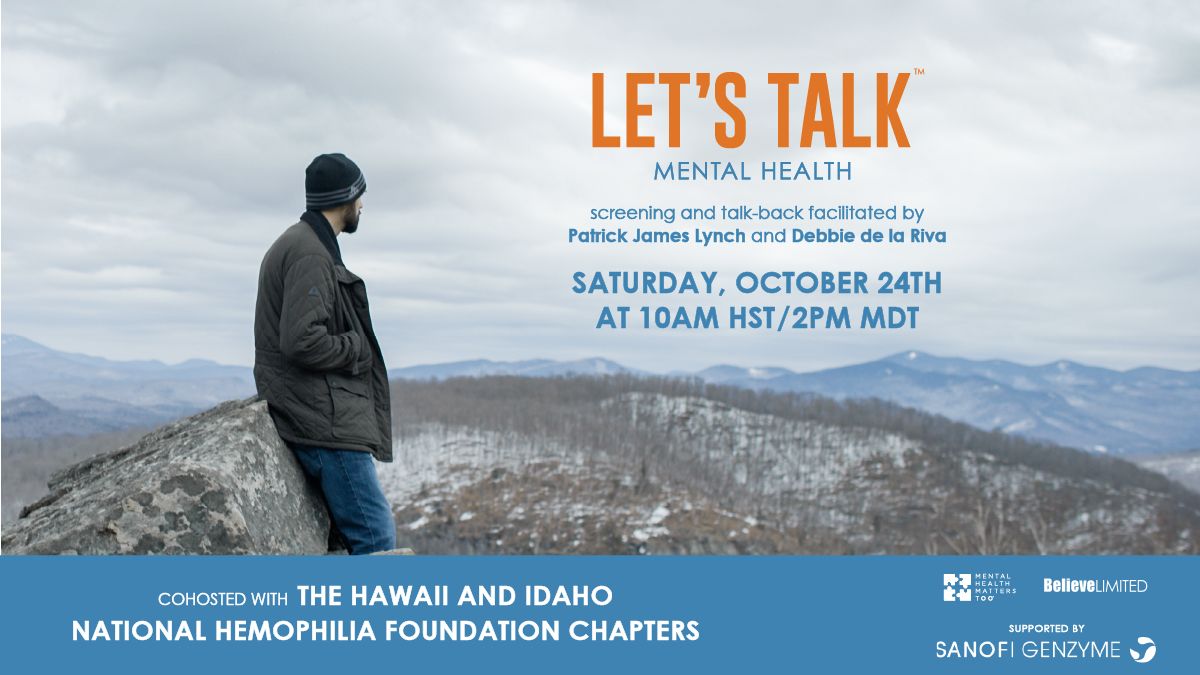 Hawaii and Idaho NHF Chapters are collaborating to work with Believe limited to Co-Host a screening of "Let's Talk" Mental Health. Facilitated by Patrick James Lynch and Debbie de la Riva. Please join us for this very special opportunity and Register in advance for this meeting - Registration LINK: https://bit.ly/Oct24LetsTalkScreening
After registering, you will receive a confirmation email containing specific link to join, as well as the password and information about joining the meeting. Mahalo!