Insurance Education Series - Part Two - Healthcare Insurance Roadmap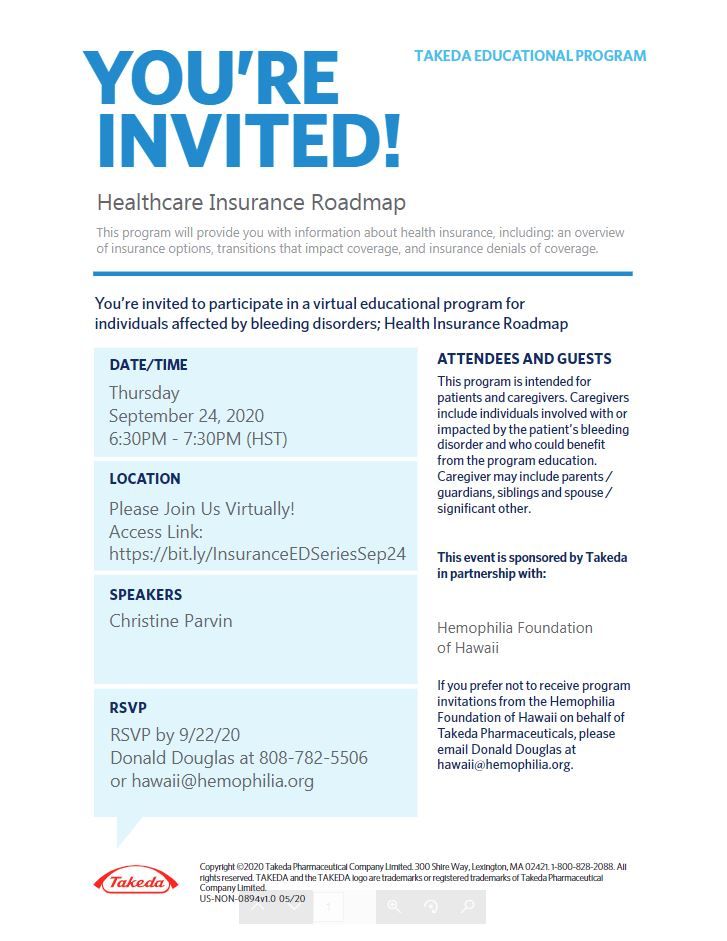 Come to our Second part to an educational series on Insurance, getting some insight on navigating the Healthcare Insurance Roadmap, provided by Takeda. RSVP Deadline to receive Dinner Gift card prior to virtual education is 09/21/2020.
Register in advance for this meeting -
Registration LINK: https://bit.ly/InsruanceEDSeriesSep24
After registering, you will receive a confirmation email containing specific link to join, password and information about joining the meeting.