Virtual Education Dinner - Novo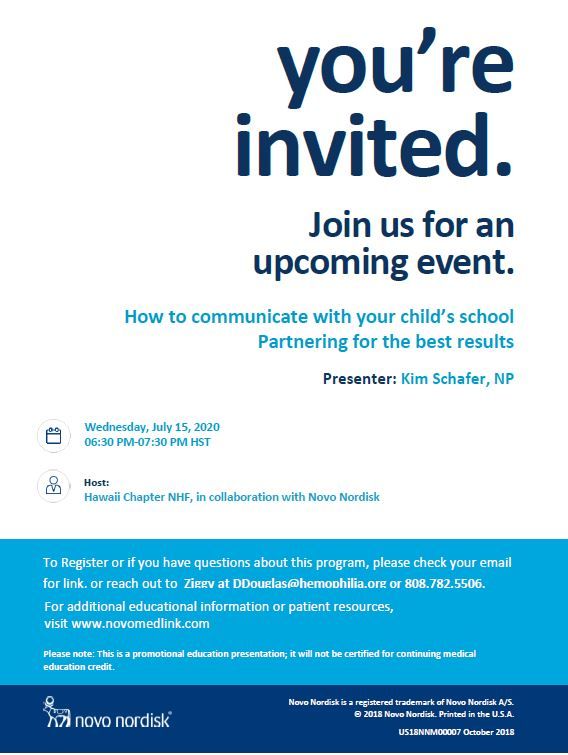 How to communicate with your child's school Partnering for the best results. (Novo)
This presentation/discussion is facilitated by Kim Schaffer, NP. She has direct experience helping ohana as HTC staff with issues like this. The Goal is to try and answer questions and facilitate discussion on the topic of Schools and how to work with them to get the best results.
RSVP Deadline to receive $25 Dinner Gift card prior to virtual education is 07/07/2020.
Register in advance for this meeting -
Registration LINK: https://bit.ly/July15EDDinnerSchools
After registering, you will receive a confirmation email containing specific link to join, password and information about joining the meeting.