Virtual Education Dinner - Bayer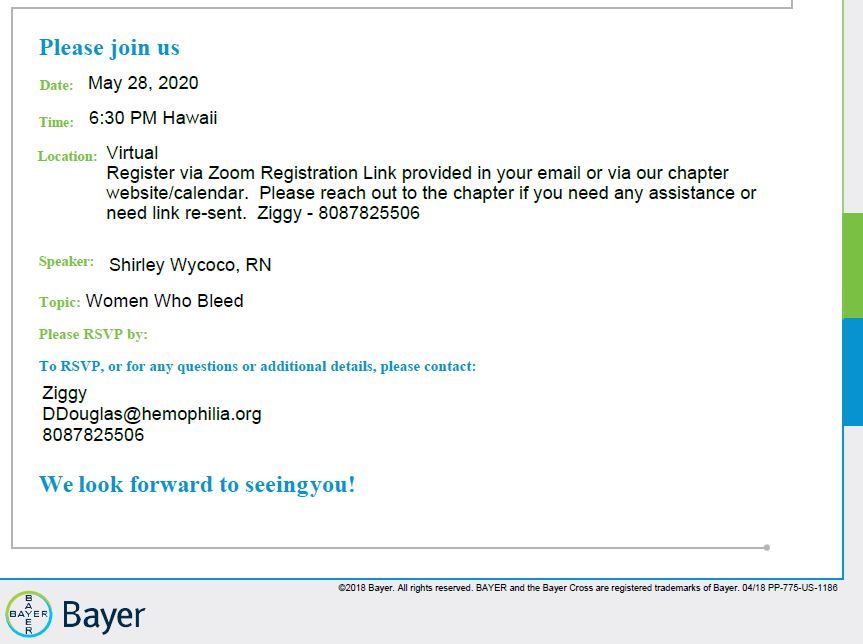 Brief Description of Hemophilia Carriers: Women Who Bleed Program Virtual Educational Dinner (Bayer)
This presentation/discussion is to inform females with signs and symptoms of bleeding that impacts their care. The Goal is to alert more people that women bleed and the current treatment options . This is for the men in the community as well, if you have a Mom, sister, daughter or significant other...this program is for you too."
RSVP Deadline to receive $25 Dinner Gift card prior to virtual education is 05/25/20.
Register in advance for this meeting -
LINK: https://bit.ly/VirEdDnrMay28
After registering, you will receive a confirmation email containing specific link to join, password and information about joining the meeting.